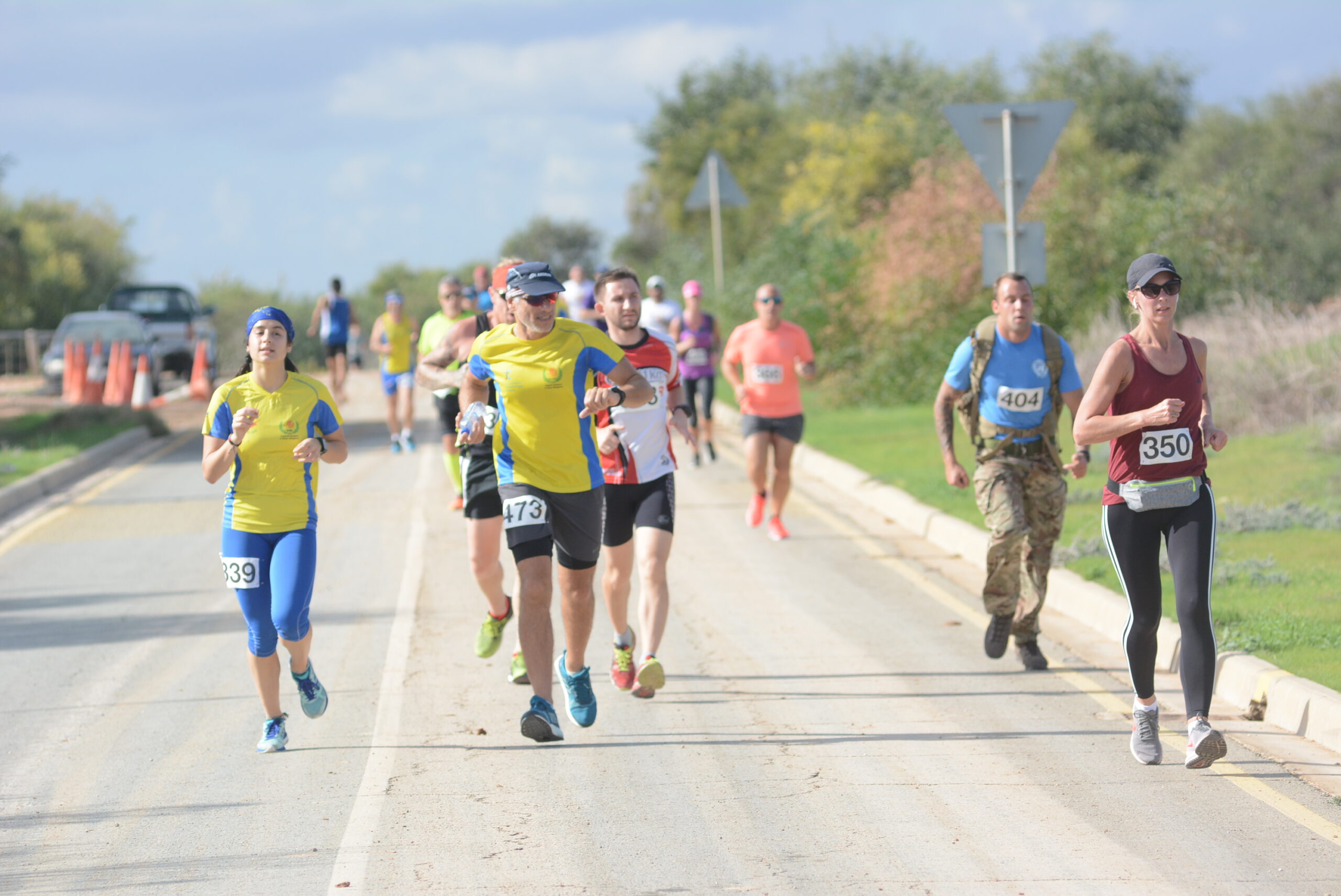 Location
Ayia Napa, Cyprus

Distances
Half Marathon, 10Km, 5Km, Fun Run

Date
7-8th December, 2019
About Ayia Napa Half Marathon
A running event that gives runners from Cyprus and abroad the opportunity to end their running  year in perfect conditions. The course is challenging Half Marathon taking athletes through the main streets of the town and out to the most iconic view of Ayia Napa costal area towards Cape Greco Natural Park, while it remains fast and mostly flat for the 10k and 5k course.
Aid Stations
There will be water stations and First Aid facilities
Award Medals
All Finishers of Half Marathon, 10Km Road Race and 5Km Road Race will receive a Finishers Medal. The first three male and female of each age group will receive a Medal during the Prize Awarding Ceremony.
Maximum Time
Ayia Napa Half Marathon does not have a cut off time, but our road closure finishes at 11:00 am. At this point barriers and signs must be taken down. Participants must then progress to the finish line using the pedestrian ways.
Parking
There is no parking along the course. The course is fully closed to traffic from 10am. There are lots of car parks in Ayia Napa center which are a short walk to the start/finish area.
Timing
The Half Marathon, 10km Road race and the 5km Road race will be chip timed, from start line to finish line. The results will be available online as soon as possible after the event and top places will be announced on race day during the awards ceremony. Your Timing Chip is built into the back of your race number. Don't tamper with the chip and wear your number on the front of your top where race officials can see it.
Ayia Napa Half Marathon Route Map
Half Marathon Map  (1 lap)
5Km map (1 lap), 10Km map (2 laps)